Tomorrow we should transit the Panama Canal, well half tomorrow and half Wednesday.

Panamax from the Lifting bridge at Gatun
Unlike the open ocean the Panama Canal has webcams at both Gatun Locks (Atlantic side) and at Miraflores on the way down the other side of the isthmus.
http://www.pancanal.com/eng/ photo/ camera-java.html
This is not confirmed yet, will update this and twitter facebook etc when it is but I expect to go out the flats tomorrow at 4pm which I would hope to be at the webcam at Gatun at 6pm. Local Time (GMT -5) Last time it was much later.
Now you spend the night in Gatun lake 80 meters above the Caribbean sea and motor through the canal the next day.
Now last time we arrived at Miraflores locks at 14:00, but I've been told 11:30 is more normal.
Look out for us here http:// www.pancanal.com/eng/photo/camera-java.html you can see Island kea in Numerous photos, we'll probably be with 2 other yachts. Checklist for IKII identification.
White Hull
2 Spreader Rig
Blue sprayhood (Dodger if your a yank) - will probably down leaving a windscreen
NO Bimani - rare
Blue Stripe on hull
Large windows on deck with white netting on them.
Wind Generator and Davits aft.
Center Cockpit. - I.E. Cockpit is higher up and further forward than most boats.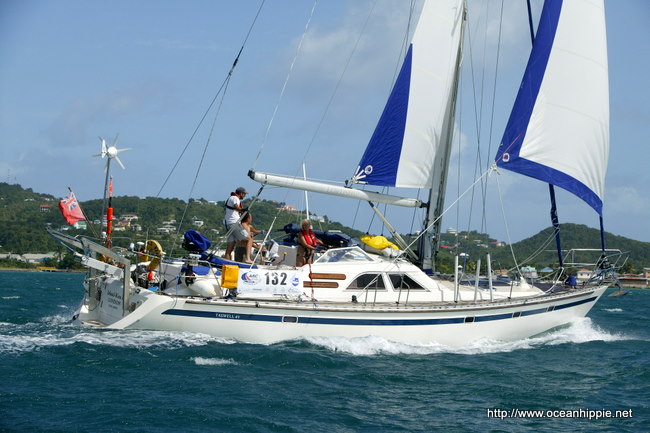 Like this but with a new mast!